Knowing places to take your dogs can be tricky, especially when you are visiting a new place. See my posts that rate and talk about places my dogs and I go in Otago and Southland.
🐶 🐶 🐶 🐶 🐶
I use 1-5 stars to rate with 5 being the best. A rating of 4: I liked the place and would take my dogs again. A rating of 3: it was okay. Ratings of 1 and 2: I would not visit again and do not recommend.
Meet Nathan and Tish, my two happy and much adored petit brabancon griffons.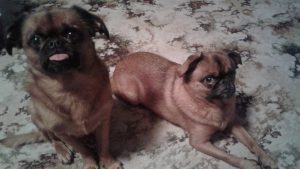 Christmas Day Nathan and Tish loved my grandson Huxley for all the treats he fed them.